Some news spread like fire because they affect millions of lifestyles globally. One such story is the shutting down of Google Allo. This March and users are talking about it all the time. Before we move on to argue why this closing of the app is such a significant concern, let us look at what Allo is and why do people need this app.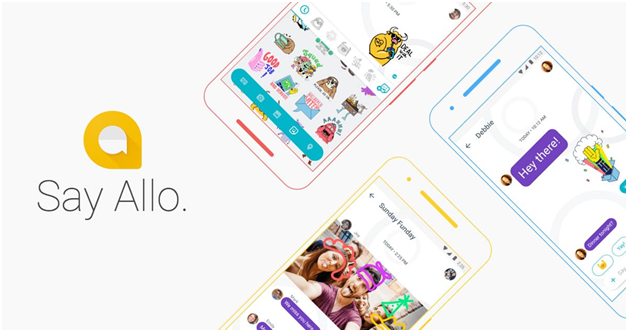 Just another Smart Messaging App
Google Allo is just another smart messaging app in the competitive market allowing you to send and receive chats, voice messages, emojis, doodles, and stickers. It comes with Google Assistant and consists of outstanding features like:
Customized text size: What do you do when you have to shout over text? A common answer would be to use all capitals when typing the text! With Google Allo Chat, you have an option to slide up the send message icon to enlarge the size of the text you type, so it is more than just using all caps. You can demonstrate the intensity of your anger or seriousness with text size!

Smart Reply: You must have seen this feature in other messaging apps too as you get reply suggestions based on your typing personality and previous replies. These suggestions can be one word replies like "Great" and "Okay" or just relevant emojis that you may have used. Only one tap in Google Allo Chat sends the suggested reply, and so it saves you all the typing many times.

Google Assistan: Last but not the least, Google Allo can make your conversations amazing through Google Assistant. As you type @google, any question you ask answered by Google Assistant from the search engine. This helps you watch videos, maps and similar answers directly on Google Allu rather than switching to browser all the time.
Shutting Down Of Google Allo
The official announcement of Allo shutting down has been made by Google, but this official announcement was not surprising because Google stopped spending on Google Allo which became Google's orphan brand in April 2018. The users are given time till March 2019 to export their chats and media files before the app shuts down entirely and users lose all their data.
It is quite apparent that Google Allo download was not as popular as its rivals including WhatsApp Messenger and Facebook Messenger which probably led Google to take this decision. However, Google is now focusing on Messages, Hangouts, and Duo for a seamless communicating experience for users. Messages are Google's messaging app that offers Rich Communication Services (RCS) and will allow read receipts and image sharing via text messages.
Exporting Chats and Media Files From Google Allo
Beginning from the pre-requisites of making this export happen, it is imperative for you to have your Android device with you because the export is not possible with PC, tablet or any other device. While the exporting process of Allo is probably the easiest relative to any other messaging app, you must keep one thing in mind that chats and media files can't be export simultaneously. This means that you need to first export Google Allo chat threads and then use the same procedure to export media files, or the other way round.
Following is a step-by-step guide that would be useful in exporting important chats and media files if you have Google Allo download on your phone and if you have been using it actively:
Update Google Allo: The first and most important step is to ensure that Allo on your device is upgraded to its latest version. You need to visit the Play Store and find the app to update the app.
Export chats to the desired location: Once updated, you need to launch the app and tap on the settings icon on the upper-left corner of the screen. As you enter the Allo settings, go to "chats" and then choose "Export messages from chats" to begin from the export of chats. Remember that this option will not export any photos or videos that are included in those specific Google Allo chat because you are currently exporting the messages only!

Next, you need to tell Google Allo where you would like these messages to be export at or which app(s) is it to be share. The location you choose must be somewhere that is easily accessible and easy to remember so that you can get the data even after a long time.

Share and repeat for Media files: Finally after you enter the location and sharing details, the messages will be exported successfully. You can now recover them in other messaging apps that you want to use. Repeat the same steps to export media files but instead of choosing "Export messages from chats," you need to choose "Export stored media from chats," and the rest remains the same. The messages are saved in CSV format while the media files are stored in a zip folder.
So start exporting your valuable data before the app vanishes from your device in March 2019. The process is simple to get rid of Google Allo as soon as possible and get your hands firm on another messaging app. This, however, should not be a problem for you because WhatsApp and Facebook messengers are already very popular.
Loved this post? Share your comments or feedback in our comment box below and our Social Media Profiles: Facebook, Twitter, and LinkedIn.